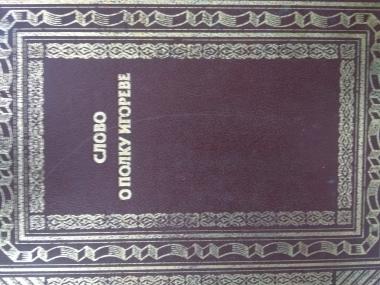 В.И. Синюков и др. Слово о полку Игореве Москва: Книга. 1988 232s., binding type: hardcover.
Category: Book, journal, almanac
Rubric: History of Ukraine; History of Russia; Military history;
Place of origin of goods: СССР
Language: Russian, Old Slavic
Description: Факсимильное воспроизведение Первого издания "Слова о походе на половцев удельного князя Новгорода-Северского Игоря Святославича" с издания 1800 года, хранящегося в библиотеке Московского государственного университета.
Status: хорошее
(Seller: uslipak)
Price 140,00 грн.
ORDER FORM
Marked with * is required