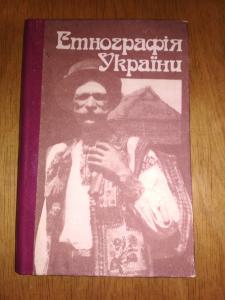 С.А. Макарчук Єтнографія України Львів: Світ. 1994 517s., binding type: hardcover.
Category: Book, journal, almanac
Rubric: Ukrainistics; Ethnography and history of Slavic nations;
Place of origin of goods: Украина
Language: Ukrainian
Description: Що таке єтнографія? В книжці аналізуются питання походження й єтапів розвитку українского народу, матеріальної культури і народного мистецтва,сім"ї та сімейних відносин,звчаїв та обрядів,українського словесного фолклору тощо.
Status: дуже добре
Description of seller: Для студентів історичних факультетів вищих навчальних закладів.
(Seller: valeri)
Price 250,00 грн.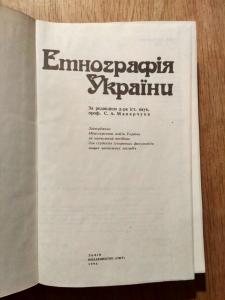 ORDER FORM
Marked with * is required