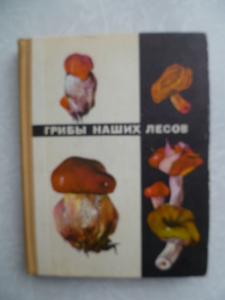 Кудряшева З.Н., Туткевич В.М., Захарич Ф.Ф. Грибы наших лесов. 1970 binding type: hardcover.
Category: Book, journal, almanac
Rubric: Kitchen Garden, garden, house plants;
Place of origin of goods: Азия
Description: Минск. Уражай. 1970г. 198с. твердый переплет, уменьшенный формат. Разделы: Что такое грибы? Ядовитые грибы. Несъедобные грибы. Где и как искать грибы. Форма и некоторые особенности грибов. Грибы и медицина. Заготовка грибов в домашних условиях. Грибной стол.
(Seller: sevost)
Price 30,00 грн.
ORDER FORM
Marked with * is required