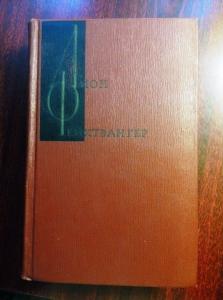 Лион Фейхтвангер Лже-Нерон. Испанская баллада Москва: "Художественная литература" . 1970 848s., binding type: hardcover.
Category: Book, journal, almanac
Rubric: Prose of the XIX century in the Russian translation;
Place of origin of goods: СССР
Language: Russian
Status: отличное
Description of seller: Лже-Нерон, стр. 5-361 c. Испанская баллада стр. 363-808 c.
(Seller: Olenka)
Price 30,00 грн.
ORDER FORM
Marked with * is required