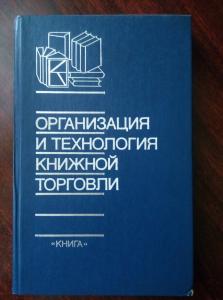 Васин, И.С.; Говоров, А.А. Организация и технология книжной торговли. Учебник для ВУЗов Москва: Книгна. 1987 352s., binding type: hardcover.
Category: Book, journal, almanac
Rubric: Textbooks and manuals for students;
Place of origin of goods: СССР
Language: Russian
Status: хорошее
Description of seller: Учебник выпущен на кафедре управления и экономики книжной торговли Московского полиграфического ин-та.
(Seller: Olenka)
Price 20,00 грн.
ORDER FORM
Marked with * is required