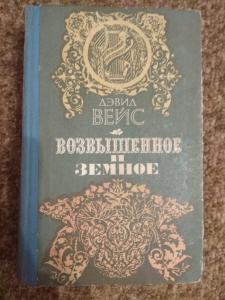 Дэвид Вейс Возвышенное и земное Киев: Музична Україна. 1984 701s., binding type: hardcover.
Category: Book, journal, almanac
Rubric: Biographies, memoirs, images: Arts (theater, music, movies, etc.);
Place of origin of goods: СССР
Language: Russian
Status: хорошее
Description of seller: Роман американского писателя посвящен жизни и творчеству гениального австрийского композитора В.А.Моцарта. В увлекательной художественной форме рассказывает автор о формировании творческого облика композитора, об истории создания многих его произведений. Рассчитан на широкий круг читателей.
(Seller: Olenka)
Price 25,00 грн.
ORDER FORM
Marked with * is required