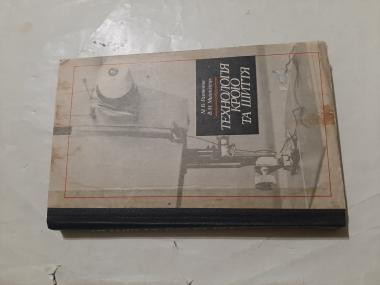 Головніна М., Михайлець В. Технологія крою та шиття Київ: Техніка. 1985 268s., binding type: hardcover.
Category: Book, journal, almanac
Rubric: Light industry; Fashion, Beauty, Needlework;
Place of origin of goods: СССР
Language: Russian
Description: Головніна М., Михайлець В. Технологія крою та шиття Київ: Техніка. 1985г. 268с., тип переплета: твердый переплет. Описание: В книжці детально описані операції пошиття дитячого, жіночого і чоловічого одягу: знімання мірок, побудова основних викройок, моделювання різних видів одягу. Подано рисунки викройок та моделей. Состояние: Хорошее.
Status: хорошее
Description of seller: Пересылаю Укрпочтой, Новой почтой по предоплате на карту Приватбанка, или наложенным платежем. Номер телефона 0678742527, 0934826417 Ел.почта vova.andrushenko.78@mail.ru
ORDER FORM
Marked with * is required