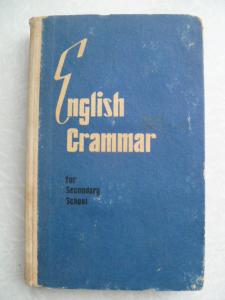 Шубин Э.П., Сытель В.В. English grammar / Грамматика английского языка для средней школы 1968 binding type: hardcover.
Category: Book, journal, almanac
Rubric: Textbooks and tutorials for various languages;
Place of origin of goods: Азия
Description: Пособие для учащихся 7-10 классов и для школ с преподаванием ряда предметов на иностранном языке. 2-е издание. М. Просвещение 1963г. 320 с. Палiтурка / переплет: Твердый,,,, Стандартный формат.
(Seller: sevost)
Price 40,00 грн.
ORDER FORM
Marked with * is required