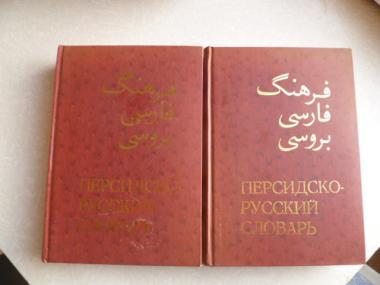 Персидско - русский словарь т.т.1, 2.  1970 binding type: hardcover.
Category: Book, journal, almanac
Rubric: Dictionaries and reference books, encyclopedias; Language dictionaries;
Place of origin of goods: Азия
Description: Под ред. Рубинчика Ю.А. Свыше 60 000 слов. М. Сов.энциклопедия 1970г. 800с. 864с. твердый переплет, увеличенный формат.
(Seller: sevost)
Price 500,00 грн.
ORDER FORM
Marked with * is required