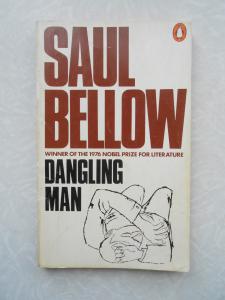 SAUL BELLOW DANGLING MAN. 1979 binding type: hardcover.
Category: Book, journal, almanac
Rubric: Other;
Place of origin of goods: Азия
Description: Dangling Man is a short novel in the form of a journal. The journal keeper is a young Chicagoan—Joseph—an unemployed history graduate, supported by his working wife. He uses his journal to explore how he became what he is, and in particular to understand why, about a year ago, he abandoned the philosophical essays he was writing and began to "dangle."1979
(Seller: sevost)
Price 45,00 грн.
ORDER FORM
Marked with * is required