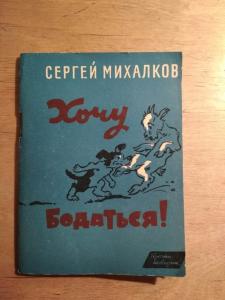 Сергей Михалков Хочу бодаться! Москва: знание. 1965 93s., binding type: paperback.
Category: Book, journal, almanac
Rubric: Children`s Literature: Stories, poems and fables;
Place of origin of goods: СССР
Language: Russian
Description: в книге различные сценки - притчи с главными героями-животными.
Status: хорошее. чуть помят задник
Description of seller: художник А. Баженов
(Seller: valeri)
Price 25,00 грн.
ORDER FORM
Marked with * is required