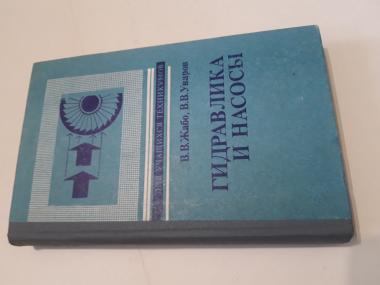 Жабо В., Уваров В. Гидравлика и насосы Москва: Энергоатомиздат. 1984 328s., binding type: hardcover.
Category: Book, journal, almanac
Rubric: Engineering, instrument;
Place of origin of goods: СССР
Language: Russian
Description: Описаны основные законы гидравлики и приведены примеры их практического применения. Рассмотрены важнейшие свойства жидкостей, основы гидростатики и гидродинамики, классифицированы и рассмотрены основные типы насосов на тепловых и атомных электростанциях. Приведена методика гидравлического расчета трубопроводов различного назначения.
Status: хорошее
Description of seller: Пересылаю Укрпочтой, Новой почтой по предоплате на карту Приватбанка, или наложенным платежем. Номер телефона 0678742527, 0934826417 Ел.почта vova.andrushenko.78@mail.ru
ORDER FORM
Marked with * is required