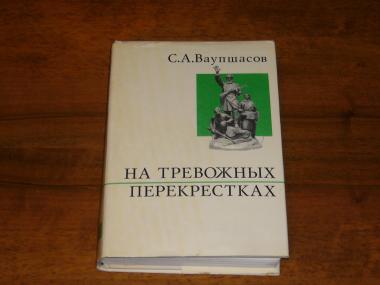 С.А. Ваупшасов На тревожных перекрестках. Записки чекиста Москва: Издательство политической литературы. 1972 464s., binding type: hardcover.
Category: Book, journal, almanac
Rubric: Biographies, memoirs, pictures: War, Politics, Diplomacy; WW2 The Second World War, 1939-1945.; The revolutionary group, the rebel troops, the guerrillas, individual and group acts of terror and sabotage;
Place of origin of goods: СССР
Language: Russian
Description: События происходят то на территории СССР, то в странах Европы и Азии . Все пережитое за 40 лет своей службы. Значительное место отведено Второй мировой войне.
Status: Хорошее
Description of seller: Серия "О жизни и о себе" Формат издания - 60x84/16 Твердый переплет. Суперобложка
(Seller: mss)
Price 31,00 грн.
ORDER FORM
Marked with * is required