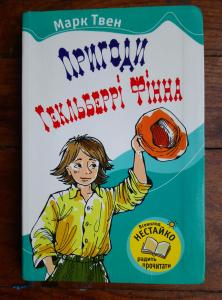 Марк Твен Пригоди Гекльберрі Фінна Київ : Країна Мрій. 2009 368s., binding type: hardcover.
Category: Book, journal, almanac
Rubric: Children`s Literature: Prose;
Place of origin of goods: Украина
Language: Ukrainian
Description: Серія "Улюблені книжки". Для дітей середнього шкільного віку. Переказ з англійської В. Левицької. Художник О. Чічік. Чорно-білі ілюстрації. Формат: 13,5 х 20,5 х 2 см.
Status: дуже добрий, незначне забруднення обрізів, наслідки читання
ORDER FORM
Marked with * is required