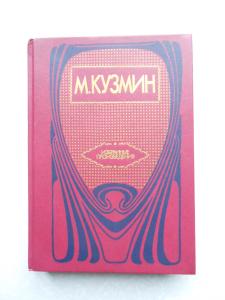 Кузьмин М. Избранные произведения.  1990 binding type: hardcover.
Category: Book, journal, almanac
Rubric: Russian prose of XX-XXI centuries.;
Place of origin of goods: Азия
Description: Л. Художественная литература. 1990г. 576 с. Палiтурка / переплет: Твердый, Увеличенный формат. Творчество М.А. Кузьмина (1872-1936) - поэта, прозаика, критика - имело большой успех у современников и оказало влияние на творческие искания целого ряда литераторов. В издание включены стихотворные сборники ``Сети`` (1908), ``Осенние озера`` (1912)
(Seller: sevost)
Price 45,00 грн.
ORDER FORM
Marked with * is required