фото П. Смолякова (photo by P. Smoliakov) Кавказ. Гагра. Дом отдыха им. XVII партсъезда (Caucasus. Gagra. Rest House Named after 17th Party Congress) Москва: Правда. 1968 binding type: without binding(or an object that never had a binding).
Category: Postcard
Place of origin of goods: СССР
Description: The price of this postcard is $ 1.
Status: очень хорошее in a very good condition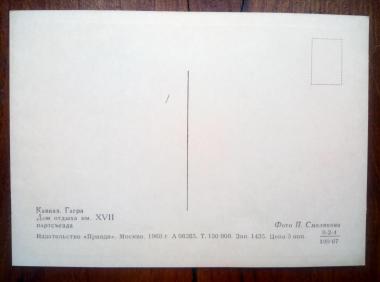 ORDER FORM
Marked with * is required