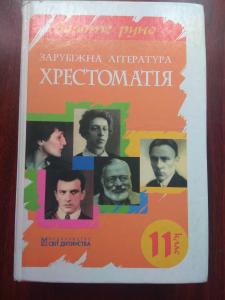 В.В. Уліщенко Хрестоматія Зарубіжна література 11 клас Харків: Світ дитинства. 2003 912s., binding type: hardcover.
Category: Book, journal, almanac
Rubric: Textbooks and manuals;
Place of origin of goods: Украина
Language: Ukrainian
Status: хорошее
Description of seller: Хретоматія із зарубіжної літератури містить художні публіцистичні твори, біографічні відомості про авторів, літературознавчий матеріал, питання до творів.
(Seller: Olenka)
Price 25,00 грн.
ORDER FORM
Marked with * is required